The Camera Club meets the third Tuesday of the month from 6 – 7.30pm in the ORVAG Guild Hall in Old Washington unless otherwise decided.
If we get into an interesting activity or discussion, we may continue later into the evening.
Monthly contest winning photos are displayed on the digital frame in the Guild Hall.
---
Meeting Agenda:
Attendees may submit up to three images for the monthly contest, on a thumb drive or SD card.
January 16 –

Postponed until January 23


Contest Subject – Looking Up
February 20
Looking Down
In addition to the monthly contest we always have a photography discussion ranging from techniques to equipment to sharing photos.
All are welcome to our meetings – you do not have to be an ORVAG Member to participate – just be willing to share and enjoy our hobby.
---
Listing of Monthly Contest Themes
| | |
| --- | --- |
| February 2018 | Looking Down |
| January 2018 | Looking Up |
| December 2017 | Red and Green |
| November 2017 | Small Businesses |
| October 2017 | Waterscape |
| September 2107 | Hobbies |
| August 2017 | City Street |
| July 2017 | Rural Decay |
| June 2017 | Flags and Banners |
| May 2017 | Flowers and their Pollinators |
| April 2017 | Motion |
| March 2017 | Rainy Day |
| February 2017 | Blue |
| December 2016 | Fences |
| November 2016 | Landscapes |
| October 2016 | "Me" and my Shadow |
| September 2016 | Looking Back on Summer |
| August 2016 | Festivals |
| July 2016 | Farm Pictures |
| June 2016 | Silhouettes (Contest at July meeting - Field Trip in June) |
| May 2016 | Rooftops |
| April 2016 | Spring Blooms |
| February/March 2016 | From the Knee Down |
| January 2016 | Still Life |
| December 2015 | Fall Color |
| November 2015 | Motion |
| October 2015 | Spiders, Webs and Insect Habitats (This does not include Butterflies, Caterpillars or Dragonflies) |
| September 2015 | Skyline |
| August 2015 | Watering Hole |
| July 2015 | Trash |
| June 2015 | Wooden Buildings |
| May 2015 | Architectural Details |
| April 2015 | Easter |
| March 2015 | B & W / Color Blend |
| February 2015 | Paper |
| January 2015 | Holiday |
| December 2014 | "Guess What" |
| November 2014 | Fall |
| October 2014 | Harvest |
| September 2014 | Nature Up Close |
| August 2014 | Fireworks |
| July 2014 | Food |
| June 2014 | Agriculture |
| May 2014 | Doors |
| April 2014 | Emerging Spring |
| March 2014 | Winter |
| February 2014 | Portrait of a tree with no leaves |
| January 2014 | Water |
| December 2013 | One Subject, Three treatments |
| November 2013 | Tell a Story in Three Pictures |
| October 2013 | Windows |
| September 2013 | Reflections |
| August 2013 | Flower Power |
| July 2013 | Six or Eight Legs Alive |
| June 2013 | Animal Magic |
| May 2013 | Hands |
| April 2013 | No Contest – "Evening with Lewis Kemper" |
| March 2013 | Household Objects |
---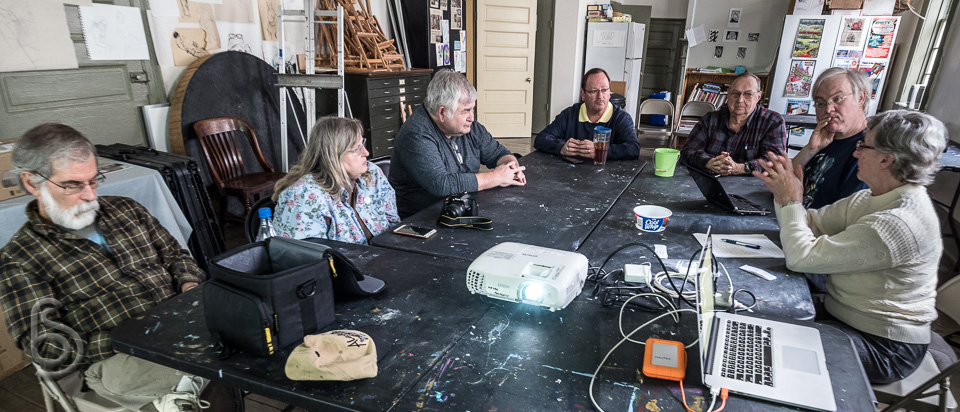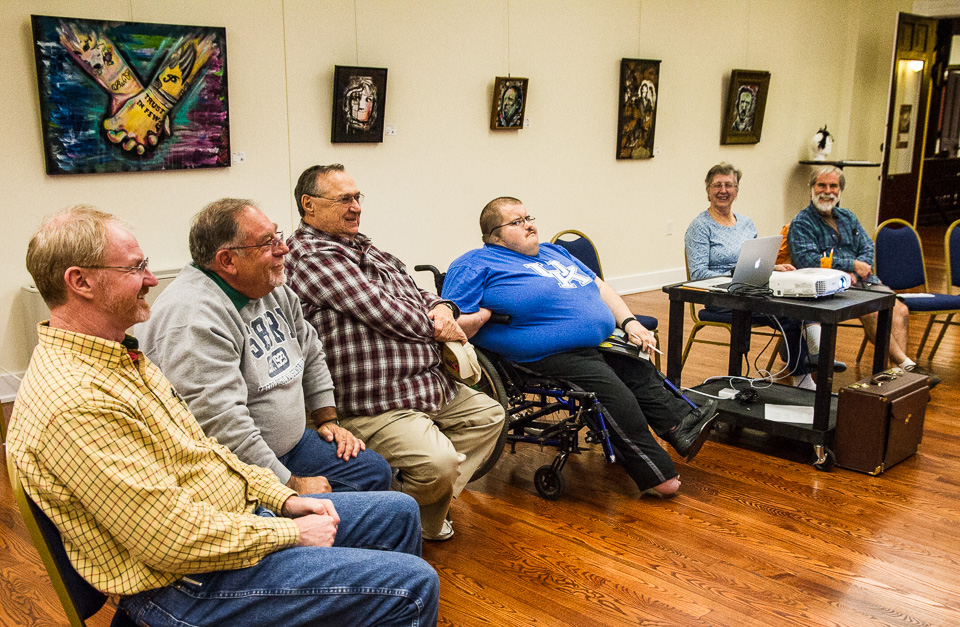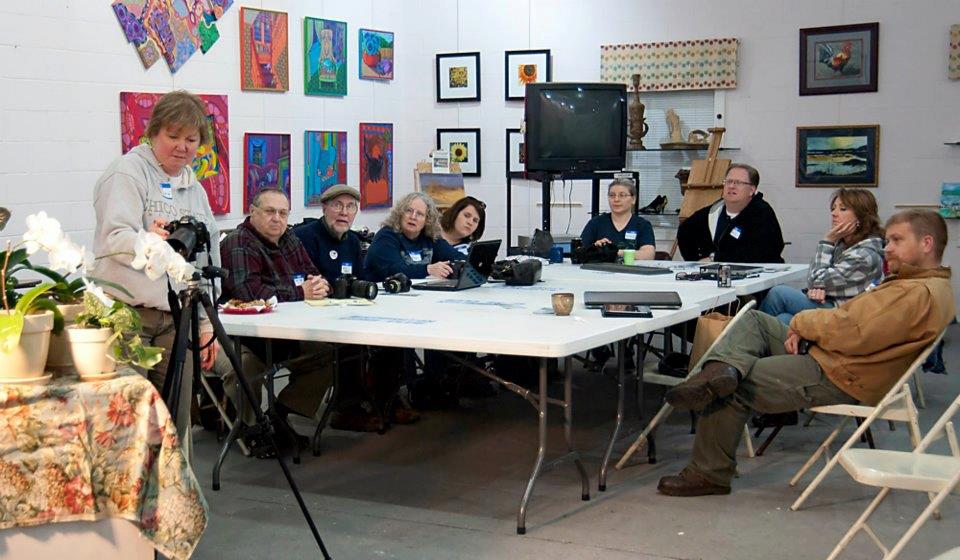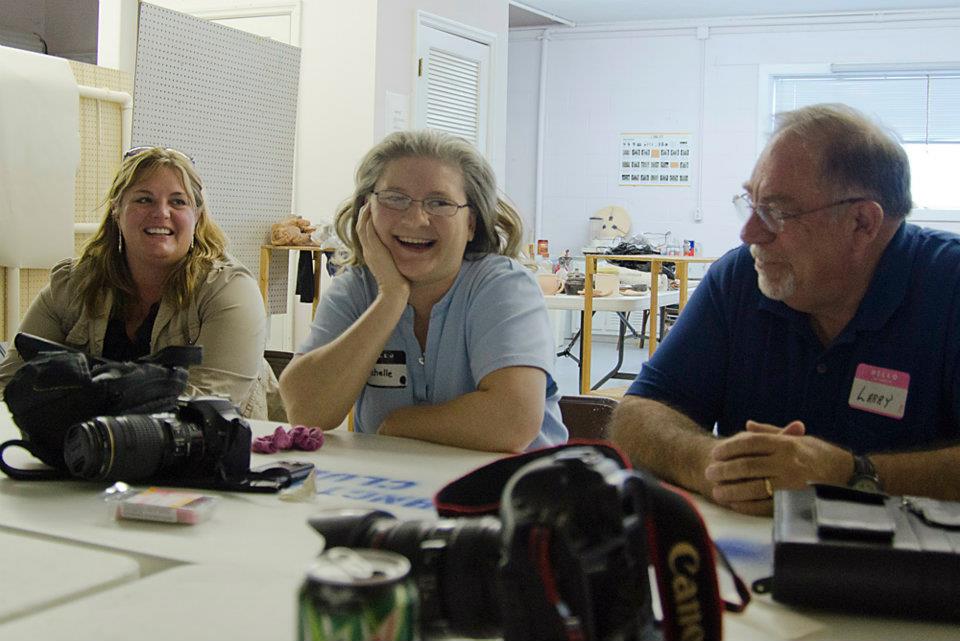 For further information contact: Brian and Frances Shirley bwshirley@maysvilleky.net