We have many Workshops and Classes Scheduled in the coming weeks and months. Please check out the schedule and contact the Artist to sign up and get additional information.
Ohio River Valley Artist Guild (ORVAG)
has the goal to "support area artists, both with peer group and outside educational opportunities; to promote arts within the community and area; and plan and execute various outreach programs that include guild members, students, and other organizations within the community that would promote the arts and enhance the local environment."  The Guild  has been highly successful in consistently achieving successes in each of these areas.  The Guild is incorporated as a nonprofit 501 (c)(3) association dedicated to promoting the arts in the Ohio River Valley region.
---
Cox Gallery Mission Statement
The Cox Gallery strives to bring together, educate, enlighten, and inspire local artists, patrons, and friends of our gallery with the following activities.

Member Exhibits
Non-Member Exhibits
Student Exhibits
Community Exhibits
Other relevant events and activities

We are committed to bringing quality centered art to the art collector and the local community.
---
Our Locations
ORVAG Cox Gallery  and Studio
2nd Floor
2 East Third Street
Maysville, KY 41056
e-mail address for scheduling
ORVAG Washington Guild Hall
2111 Old Main Street
Washington KY
Telephone
(606) 759 4906 for messages
Mailing Address:
ORVAG, P.O. Box 183, Old Washington, KY 41096
Volunteers
ORVAG relies heavily on volunteers to keep the doors open to the public.
To see what dates are covered or open please view the calendar pages for Cox Gallery or the Washington Guild Hall
Volunteer scheduling is maintained through this web site.  To volunteer please send an email to: gallery.schedule@orvag.org
---
Upcoming Events
---
Basic Drawing and Painting
Weekly classes Tuesdays / Thursdays, Starting June 28
Pick either the Tuesday series or the Thursday series
Ages 7 – 12, Taught by Emily Slusher
Learning different techniques, different artistic styles etc.
Contact Emily at dimeslivehere@gmail.com to register
Classes limited to 10 participants
---
Beginning Basket Making
July 31, August 7, August 14 (Sunday afternoons) 2:00 – 3:30 pm at the Guild
Anyone interested in Beginning Basket Making?
Fran Shirley will be starting a class on Sunday 29th July 2 till 3.30 pm. for 3 weeks.
Cost $50 includes all supplies.
We will make a roundberry basket
This class is suitable for adults and children.
If interested, please notify fpshirley@maysvilleky.net  by 19 July so I can order supplies.
If this is something you would like at another time please let me know.
---
Pottery Wheel-throwing Classes at the Guild
Thursdays, July 21, 9:15-11:15 am through August 25
6 Classes for $75.00 including all materials
Contact Michael Dickman at michael@michaeldickman.com for details or sign up at the Guild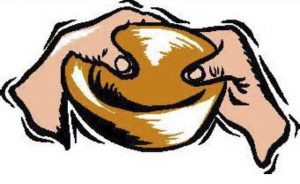 ---
The Art of Mary Beth Thorngren in the Cox Gallery
Featuring Art by Mary Beth Thorngren
In August, the Cox Gallery will feature a retrospective of art by artist Mary Beth Thorngren which spans the last five years of her work. Paintings, drawings, and sculptures will reflect the artist's love for animals, color, and story telling. The subject matter is often odd, eccentric, humorous, and often described as thought-provoking. Thorngren's studio is located above the historic Murphy Theatre in downtown Wilmington, Ohio, where she also runs Thorngren Studio Arts; a working studio for all ages. She recently accepted a teaching position at Wilmington College and she is looking forward to cultivating new artists and sharing her passion. Her work is sold across the US and overseas.
Opening Friday Opening August 5, 5:00 – 7:00 pm
On display through August
---
Cocktails and Canvas – Guild Fundraiser
Friday, August 26, 6:00 – 8:00
Friday October 14, 6:00 – 8:00
Limited spaces, so reserve your spot by stopping in 11-4 T-Sat, 12-4 Sunday or contact Donna Huber at 606 407 4026. Rob Weingartner will be covering the basics of landscape painting. Cost is $30 which includes all materials. Bring your own drink and snack. Hurry and reserve your spot! Please feel free to invite anyone you think might be interested.
The August date is full – there are still limited spaces available for October 14.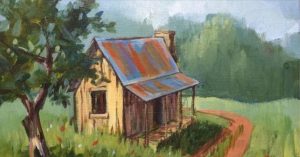 ---
Creating a Culture of Health
A celebration of Art and Health for all mason County Families
In September, the Cox Gallery will feature art and other exhibit items promoting a culture of health for all Mason County members
First Friday Opening September 2, 5:00 – 7:00 pm
On display through September
---
We have many Workshops and Classes Scheduled in the coming weeks and months. Please check out the schedule and contact the Artist to sign up and get additional information.
Click here to see the schedule.